At around 1h30pm, on Thursday - June 14th, 2018, in the auditorium of A9 emergency department, Bach Mai Hospital opened a scientific conference to talk about two updating topics: emergency system and treating continuous dialysis in emergency. With the participation of more than 60 doctors from the hospital, the conference lasted continually over 3 hours. Taking place in a learning and exciting atmosphere, the given topics were actively discussed with many opinions. After every presentation, a 15- minute- discussion was given for the participants to debate about real-life situations in emergency.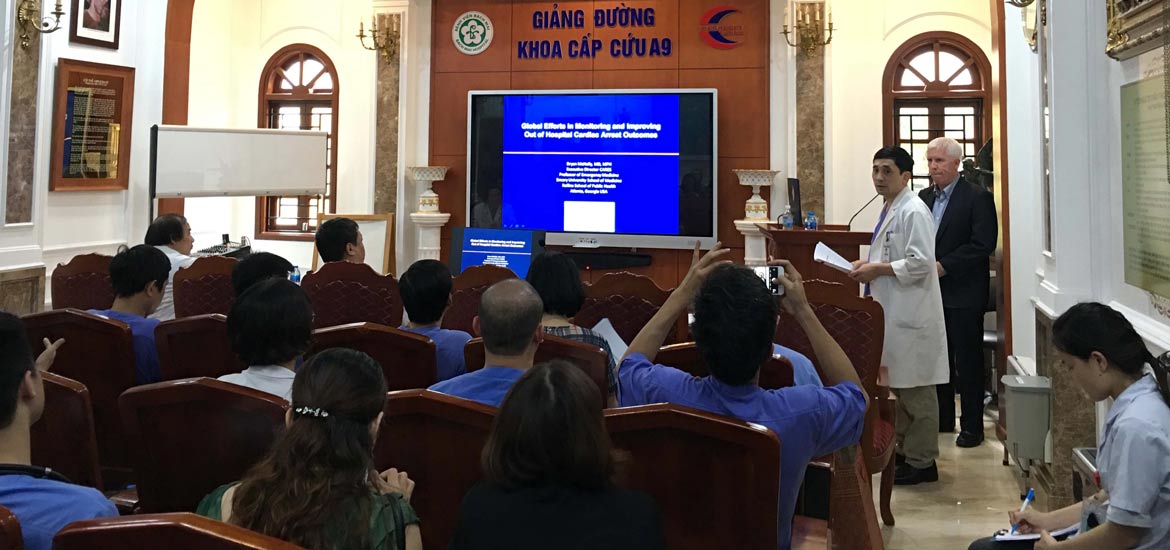 Starting off the conference this time, there's Dr. Bryan McNally of Emory University School of Medicine participating who is currently the CEO of CARES centre. He presented about the updating topic of treating continuous dialysis in emergency.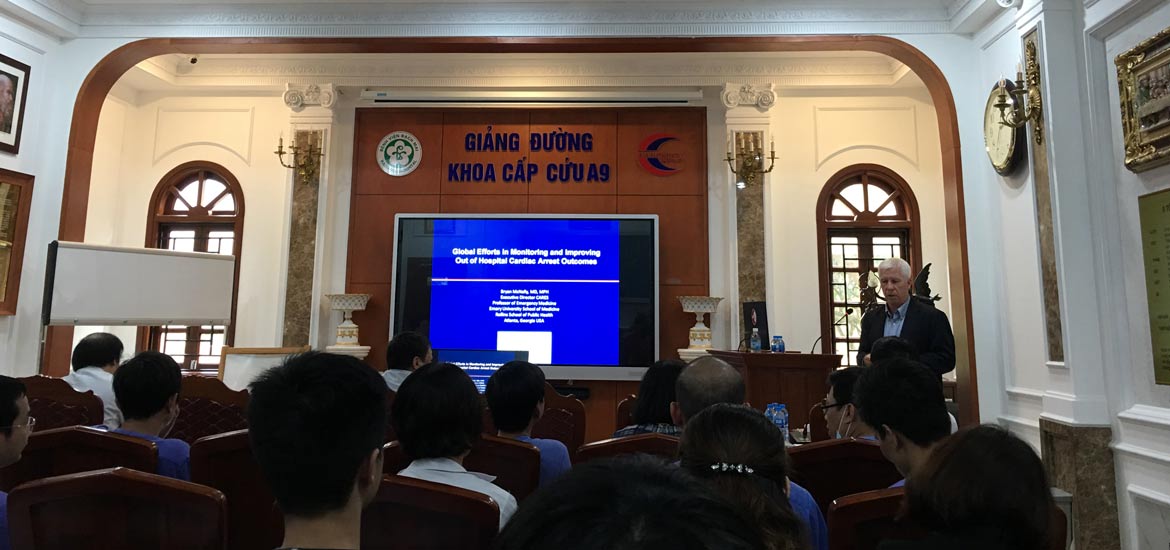 Professor Bryan Mcnally with the opening presentation
After the presentation of Dr. Bryan McNally, Dr. Đỗ Ngọc Sơn - Vice dean of emergency A9 presented in front of everyone on the same topic from his view.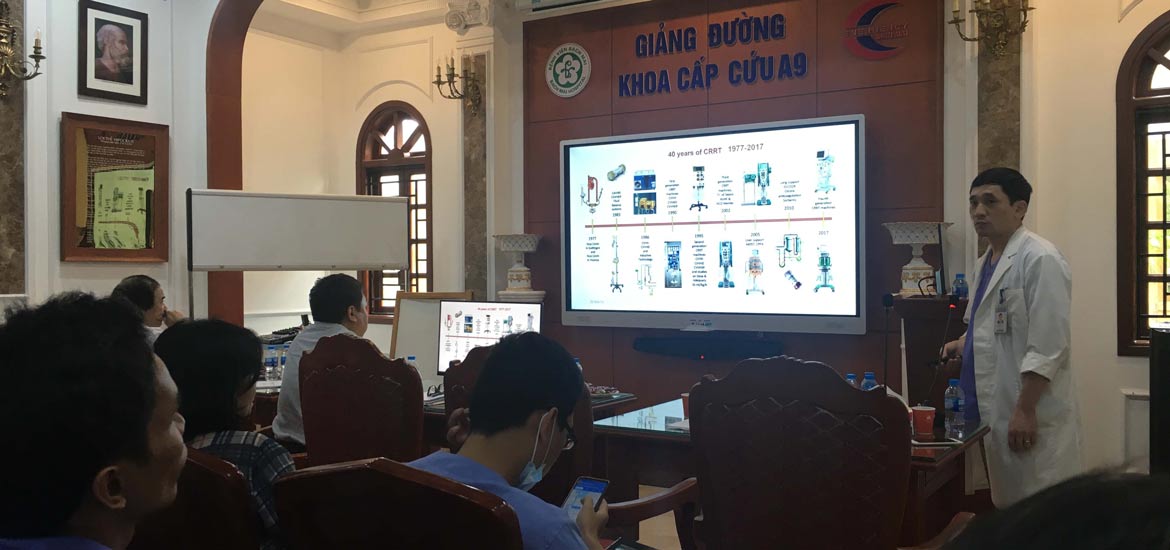 Following the presentation of Vice dean Đỗ Ngọc Sơn is the introduction to functions of Cytokine-adsorbing hemofilters and oXiris membrane distributed by Eastern from Baxter which was done by Pharmacist Trần Minh Chương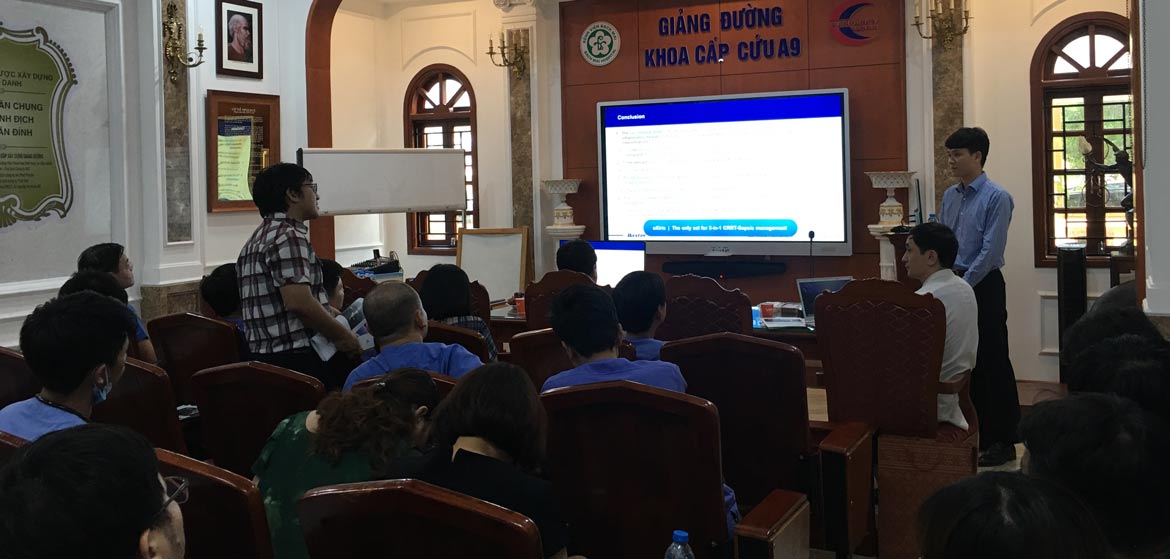 To wrap up the conference, a consultation of emergency department was held about a special case of a 85 - year- old patient who has symptoms of a rare disease in the world's medicine.